Systems
You may not realize how many of your systems run as an IP system network. Surveillance cameras, card access, security systems and VoIP phone systems now all use an IP network.

We design, install and manage the IP network systems that run your business.
Aligned with our partner Rottweiler Security, we install and maintain easy-to-use, app-based intelligent systems that inform you and protect your business. We design, implement and install access control systems with usable Apps, IP surveillance systems with usable Apps and fire alarm systems.

Combined with Rottweiler's advanced security monitoring station you'll be equipped with a better solution and an integration company that provides more than just a security system.   770-529-5678
Your business needs a reliable network. Thus, you need a reliable network vendor. We pride ourselves on installing systems to the highest industry standards. If you need a VoIP system, security system, card access system, or structured cabling installation, then Centerpoint Digital Services has a solution for you.

When you need an "above average" managed services provider, we have aligned ourselves with only the best. Priced right and service always our business partners provide you with the right technology services that tower above the mediocre.
Warehouse paging system design seems to be a lost art. With our expertise in installing these systems, you'll immediately hear the difference. We focus on creating a system that can be clearly heard, connects to VoIP phones, and helps you operate more efficiently.
In addition to implementing a warehouse paging system, the same wired technology can be used for a Sound Masking System. Sound masking systems emit low-level, non-distracting masking noise. Sound masking becomes critical in open-plan offices, medical examination rooms and other environments where confidentiality is important.
Samsung phones are beautifully designed to be both visually appealing and highly functional. We offer complete systems for businesses that need a professional phone system that can do much more than just connect two phone lines.
NEC provides IT solutions to many enterprise businesses, and since it has been providing solutions for over 100 years many companies still use NEC technologies. We do not recommend a new NEC system but provide service and support for older systems, such as the NEC Electra Elite IPK II.
Allworx systems are not recommended; however, we can service and support some systems. If you are interested in switching from an Allworx system or need service/support on your existing system, call (770 529-5678.
Security Solutions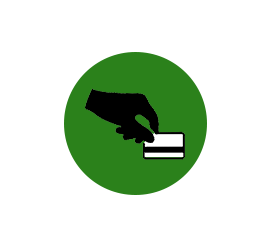 Card Access
Like other systems for business property protection, Card Access has evolved as another independent system that can be implemented into the network infrastructure. With years of experience installing and maintaining Card Access Control Systems in and around the Metro Atlanta area, we are the number one dealer of choice for service and repair. With certified technicians and a host of trusted installations with referrals, we are certain that we are the right company for your access control needs.
›› Read More on Access Control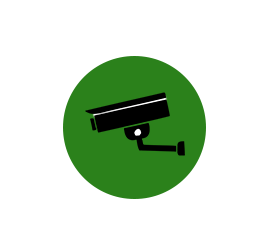 Surveillance Cameras
Surveillance is also another system that has now evolved to an IP network. Megapixel IP Cameras, surveillance data that can now be scrubbed through analytics and provide real-time live video viewing. Camera surveillance systems can provide notification of events, usable mobile app's and analytic data to review as needed. Visual video devices also can help decrease the risk of vandalism, burglary, and theft at your property. We offer day/night, covert, bullet, dome, and many other varieties of cameras.
›› Read More on Surveillance Systems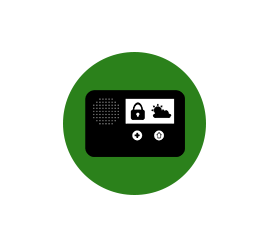 Simple Controls
We offer web-enabled or cellular security. Our systems can be customized to any residential or commercial structure. We offer thermostat controls, remote access, auto-arm features and alerts when all or certain zones have been affected. Business security needs are different depending on the type of business that you have, and we work hard to create a security system that fits your needs.
›› Read More on Security Systems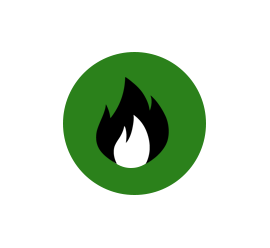 Fire Systems
We are NICET certified in Fire Alarm System including applicable codes and standards, types of detectors and signaling systems, supervision requirements, power requirements, building/space structure and occupancy considerations, and basic electricity and electronics. If you have a new construction project, we can help you with the design and installation.
More Information

Office Networks
Telecom Business Planning and Design
You can't do all your business from the office anymore you have to plan for telecommuting. Additionally, system functionality, reliability, and office communications will be directly affected by the installation of the system and type you choose. Proper business planning of your business communication system and associated office wiring starts with the layout of wiring in a rack that meets the business telecom standards of the manufacturer, SIP, VoIP, feature requirements and associated compliant standards. If you are looking for a business phone system in Atlanta, you have found one of the best.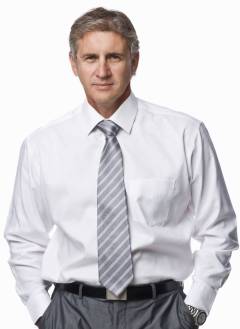 Rottweiler associates are professionals in the installation of Business Class communication systems: voice cabling (interior, exterior or both), data cabling (Cat 5e or higher), fiber cabling (interior, exterior or both) and structured wiring. In our 30 years of service, we have installed and implemented thousands of business telephone systems here in metro Atlanta.
Located locally, Rottweiler makes good economical sense for your business. We provide professionally driven support for your business and are Unrestricted licensed by the State of Georgia to install any type of structured cabling system that will serve as the backbone of their entire communications network and the necessary wiring or fiber that your commercial building or office may need now and in the future.
Pull your money back into your budget by implementing the Rottweiler Business Advantage Choice Rewards (BACR) when you purchase a Samsung system with reliable support. By doing so, you have advantages of strong discounts as well as many other benefits. BACR members

receive a lifetime warranty on all wire installed as BACR members!
Dial tone and Internet Providers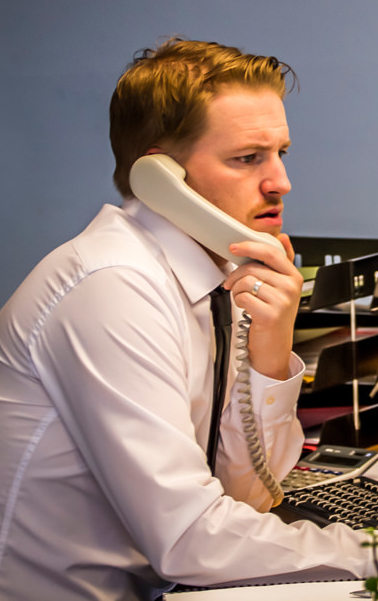 T1, PRI, SIP or copper? The differences between these options are technology, features, and cost. So what is right for you? We assist in navigating through various vendor selections, manage the delivery of your services and negotiate through the various product offerings taking the pain out of your dial tone and Internet service order. The service is free, we save you money by ordering the right product, do not steer you towards one company and are paid by the dial tone company for this assistance to you! We represent several of the leading providers like Nuvox, Cbeyond, AT&T, Time Warner and Broadvox. You may not know that by ordering your dial tone services directly from the dial tone vendor may actually cost you an additional 10-15%. BACR members save an added 3% off all other purchases by ordering service through Rottweiler. This cost savings can be applied towards the purchase of new hardware for the office.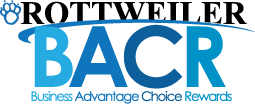 Controlling Telephone Abuse is another issue in the business environment. You know it and it's the 90-10 rule. 10% of your people spend their days on long distance calls to their friends and family. The others work. By knowing who is calling where and how much they are spending on each call is useful in controlling costs. We offer, install and set up Call Accounting Solutions just for your business.
Samsung Business Telephone Systems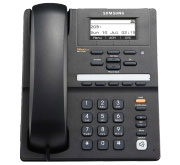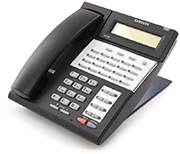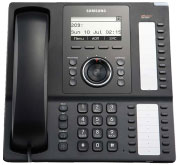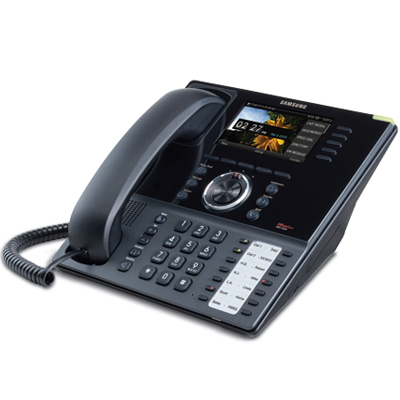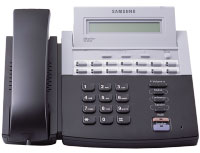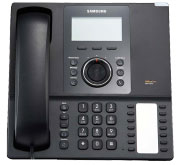 HOT OFF THE PRESS OfficeServ 7200S SYSTEM RELEASE

- In response to the ever-evolving office communication system, Samsung released two new systems, the OfficeServ 7030

and OfficeServ 7200S to fill the void to the small business communication needs. The OfficeServ 7200S

system takes all the previous investment in an OfficeServ 7100 and allows the business to implement those components into the 7200S, saving the business the investment in the preceding Samsung system. IP, SIP or VoIP technology this platform continues to keep going. A warranty that protects the budget against exposure to expensive system repairs, the system package provides a new Samsung 5 year warranty

. This package also qualifies for the BACR Rewards offered to BACR members

and special financing options if you are not a BACR member.

Keyset &
System Guides
NEC - Business Telephone Systems
We continue to service and support the NEC Electra Elite IPK II systems installed in Metro Atlanta. There are competing products that are easier to install, lighter on the business budget, and greater features, Rottweiler Systems, Inc. believes that it is in the customer's best interest to consider other products. NEC seems to lost sight of its customer base and the current product offering lacks in feature ease of use.
However, even using older technology, the Elite IPK II still delivers high-powered features to small businesses, growing businesses and medium sized businesses. Smaller companies get big company features with the Elite IPK II, and growing business simply grow their existing investment. Regardless of whether a business has 8 or 200 employees the IPK II consistently delivers a great system for the small and midsize business (SMB) marketplace.
The Elite IPK II expands to supports larger and growing businesses. Just one IPK II platform meets numerous line sizes and protects the customer's original investment. The Elite IPK II CPU is configured for 64 ports; but, growth up to 456 ports is simple with the addition of a single Port Key Upgrade (PKU) chip.
We have published several documents in the past to help you with your upgrades or use:
A Note on Allworx
We do not recommend Allworx. There are much better products available for a comparable price. If you are interested in Allworx systems, place contact us and we will see what we are able to do to assist you.