Reliability, Service, and On-Site Repairs
Your business relies heavily on quality service and no matter who your vendor is you will need some form of site service when you are in a critical communication effected situation. The good news is, we provide site service too.

While most companies offer only a hosted services solution or cloud PBX, we offer more. We know that not all companies are the same and only services designed specifically for your business with work right. Plus when you need a site visit, we deliver with a customized service plan that fits your needs.
We'll host your call platform and PBX features at our secure location. This service could reduce your monthly phone bill. PBX systems can help unify your organization's communications with a plethora of useful features. See if a Hosted PBX System is right for you.
If your business doesn't need a whole PBX but still needs a reliable, high-quality phone system, we can help. We offer rental programs of our business phone systems too, which includes technical support. No matter where you are in your business communication needs, we can help.
SIP Trunking is a streaming media service, which can be used in applications such as desktop sharing and web conferencing. SIP-based communications can save your business money or ensure that your phone system never goes down. If you're happy with your existing PRI, SIP may be a good backup.
Nobody wants to call an 800 number with voice mail trees that seem endless. We believe that your time is valuable, so we designed a system that offers voice, data and video services that are quick, simple and straight forward. Regardless what the product you need for the business (copper lines, high-speed internet, fiber or SIP Trunks), we'll help you avoid complicated processes that take too much time and money, we'll make the process simple and easy.
We offer first-rate installation services to maximize office efficiency by installing a reliable network, right. Hosted wire solutions, terminated and numbered correctly for easy location with a lifetime warranty. So whether you have an office floor plan or just need one cable installed, you'll get the same quality service each and every time.
In our fast-paced business environment you can't afford to have your business phone system out of commission. We are experts in repairing telephone systems including – but not limited to - Nortel, Samsung, Panasonic, Toshiba, and Avaya. We can even fix other important devices such as cracked smart phone or iPad screens and repair computers as well.
Business Telephone Systems
& VoIP Telephones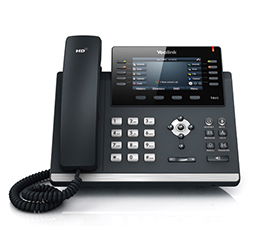 Yealink
Yealink has been ten years' focusing on VoIP products characterized by high cost-performance, easy deployment, and affordable price. Yealink benefits customers from flexibility and broad interoperability with the major IP-PBX, Softswitch and IMS in the market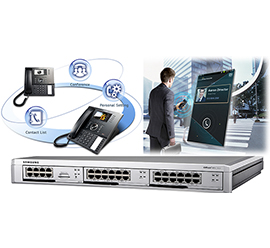 Samsung phones are beautifully designed to be both visually appealing and highly functional. We offer complete systems for businesses that need a professional phone system that can do much more than just connect two phone lines.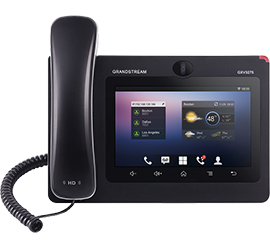 Grandstream
Since 2002, Grandstream solutions have allowed businesses to be more productive than ever before. Their award-winning solutions serve the small and medium business are recognized for their quality, reliability, and innovation.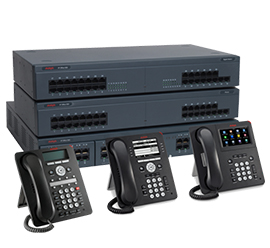 Avaya
Avaya is a recognized innovator and leading global provider of solutions for customer and team engagement. The company provides technologies for unified communications, collaboration, and networking.
Business Solutions:
Hosted PBX Advantages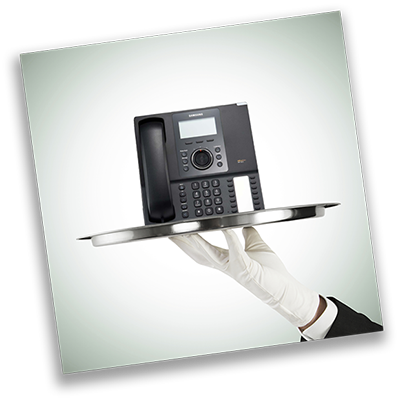 Rottweiler's Hosted PBX offers affordable business telephone solutions. It gives you the incredible efficiency and effectiveness of an IP PBX, without the upfront cost of purchasing equipment. You are charged a flat monthly fee based on the number of phones needed. We install and maintain the equipment, handle any necessary configuration, update as needed, and troubleshoot any issues that may arise. With many of our systems you have the option to upgrade to a newer system or purchase the managed system after a certain amount of time. With Rottweiler's Hosted PBX your company will be protected from system failures that can cost time and money.
Our flexible options are ideal for businesses with remote workers, multiple locations, or those that simply need a reliable solution to telephony. We can streamline communications between remote locations that seamlessly integrates your business's communication platform.
Our affordable monthly pricing will allow a business of any size to integrate a professional quality telecommunications platform. You need your phones to be functional 100% of the time, and we have a record of providing dependable service to hundreds of businesses in the greater Atlanta area.
When you chose a Rottweiler Hosted PBX system you can be assured that your being taken care of by a company with over three decades of reliable, local support. We've spent the past 35 years creating solutions for businesses in Georgia. In that time, we have developed the expertise to tailor solutions for small, medium, and corporate-sized businesses. In addition to managing your phone system, Rottweiler can also help with IT support and computer repair.
Our solutions are tailored to the specific needs of your business. With our simple dashboard you can whisper, record calls, and chat. Managers can see their workforce on one screen with information on each phones activity, call duration, and history. This will save time and money managing your workforce. In addition, you'll save time searching for repair services, because you'll know you've got the reliable support of Rottweiler Systems, Inc., a local telephone company.

Hosted PBX & Cloud Based Solutions
What is "Hosted PBX" or "Cloud PBX"? Hosted PBX systems allow businesses a great deal of flexibility and cost savings. Put simply, it is locating your server off premise and accessing it via an internet connection. Your cloud provider can be anywhere in the world, so your data might go quite a long way.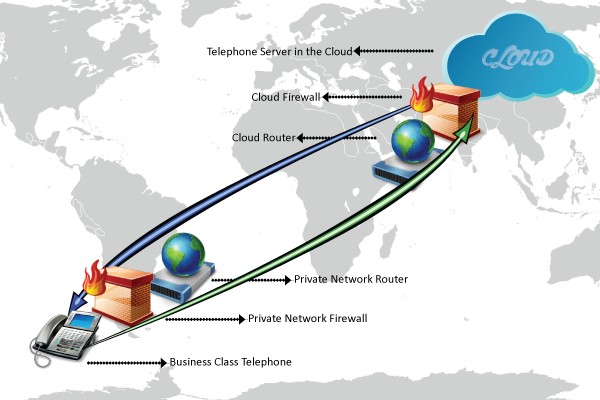 There are many issues that can occur with off-premise cloud computing and hosted PBX systems. The first issue comes from the journey that the data must take to get from the private network to the cloud. Each system has a firewall to protect it, and when the data leaves that firewall it is subject to skimming. In addition, while that data is stored in the "cloud" it can be accessed and (under certain circumstances) distributed to third-parties. In addition to a firewall, the data must also pass through a router on both ends of the connection. The cloud server is where the phone calls are routed… and then, after this long and complicated expedition, a phone will ring. This means that if one of these components is broken, improperly configured, or incorrectly installed the result can be no connection or a poor connection.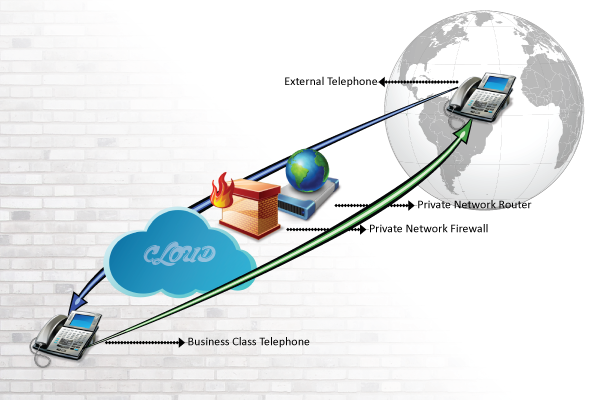 You want a connection that is reliable, clear, and professional.
You want a system that will give you the benefits of traditional systems with the cost savings of the cloud. Our recommendation:
Put the cloud in your closet!
You can avoid many of the issues associated with cloud hosting by putting the cloud in your closet. Some providers might advertise cloud computing when they are really installing the hardware in your closet. The reasons for this are obvious: greater reliability, voice quality, and manageability. We structure both hosted and managed systems to be remotely administered by our service engineers avoiding truck-roll charges and costly on-site visits. Most of our maintenance, support, and dashboard upgrades can be performed remotely. Which in turn provides you cloud pricing with closet dependability!


Traditional Telephone System Repairs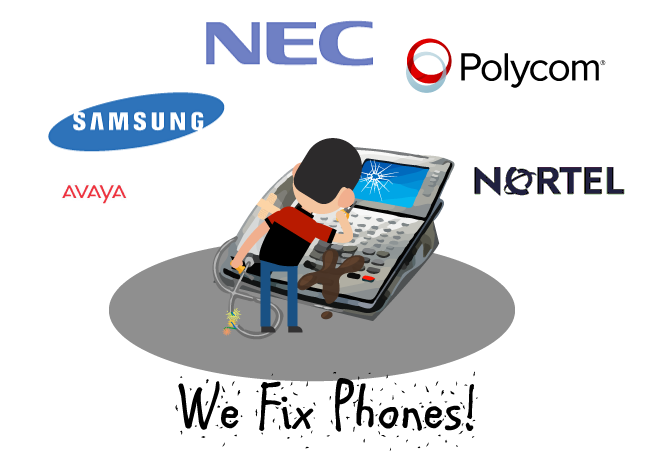 We service most major phone systems. We offer on-site support from our team of knowledgeable certified technicians. We also offer over-the-phone service tickets to repair problems remotely when virtual solutions are available. Some of the brands that we service include, but are not limited to Nortel, Samsung, Avaya, Grandstream, Yealink, Plantronics, and Polycom. If you don't see your phone brand, give us a call at 770-529-5678 and we'll let you know if we can assist you with your phone system. We have specialized sites for both Samsung and Nortel phone systems that can be reached using the links below.


Business Class SIP Solutions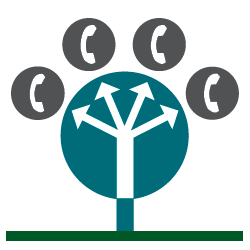 Installation &Support
The best service at a competitive price
Rottweiler Systems, Inc. provides Cloud and SIP consultation as well as ordering services for the right SIP service you are looking for from eitherWindstreamorCbeyond. By representing multiple SIP products and SIP carriers, we have the insight to stay ahead of the curve.
Why not other SIP Providers?They currently do not meet our tough standards of 99% uptime to our business clients. The same is true of "Cloud Providers". Make sure you trust your cloud service provider and check their ratings, reviews, and references. Selecting a mediocre vendor for your cloud services can cost your business more than you realize. That is why we only use the highest quality SIP providers. We get calls frequently from business customers trying to resolve the issues caused by poor quality SIP service. We don't want our customers to feel the financial pain or mental stress that comes from poor quality SIP.
SIP Trunking has some real benefits.It can save you time and money!Many companies have already started to realize those benefits, and we've helped them implement a successful SIP system. We appreciate a proactive approach and will take the time to address any and all issues prior to the implementation process. Rottweiler can provide you with the necessary services and equipment to set your company up with an efficient and effective SIP system.
We can help you by managing the delivery and customizing the configuration process to meet your needs.
We offer the .
When we assist in the order Rottweiler Systems, Inc. will provide the following services:
A personal, consultative sales visit. Yes, we still come to see customers!
A communications package tailored to the needs of your business.
A Service Coordinator to make sure your installation goes smoothly.
Quick installation and simple ways to order additional services as you need them.
Easy, fast account management with either Cbeyond, Nuvox, or personal assistance from our staff.
Outstanding customer support, thanks to our dedicated representatives and state-of-the-art systems.
Ordering Services

Broadband Internet

SIP Trunk & Hosted PBX

PRI & Copper Line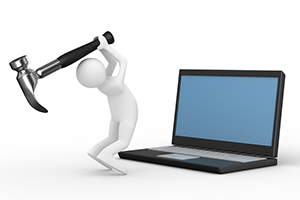 Avoid the frustration
Choose our streamlined ordering services and avoid the headache of broadband, voice, or cable ordering. In today's world, you have dozens of options when installing a new cable system or ordering internet services. Some services offer half the solution but send you somewhere else for the rest of what you need. You might purchase materials from one supplier and then have to find an authorized installer. A supplier might recommend an installer that ends up being unlicensed, uninsured, or not properly certified.
Certified & Reliable
What is ultimately important is trust. We use only UL certified cable and wire. That means we will only install materials that have been certified for safety compliance, performance, quality, and reliability. Fire hazards and poor performance can be the result of installing wire that is not UL certified. In addition to our product quality guarantee, we are licensed in unrestricted low voltage wiring. Our reliable technicians can install your network once we have ordered your cable or wire. We ensure that our installations are organized and meet state and national specifications.
Broadband Ordering

We are a Comcast Authorized Dealer, which means we have connections to provide top-notch broadband services at competitive pricing. If you've been broadsided by a rate hike or are not satisfied with your current internet provider, contact us and we'll handle the entire ordering process quickly and professionally.
Unified Communications Platform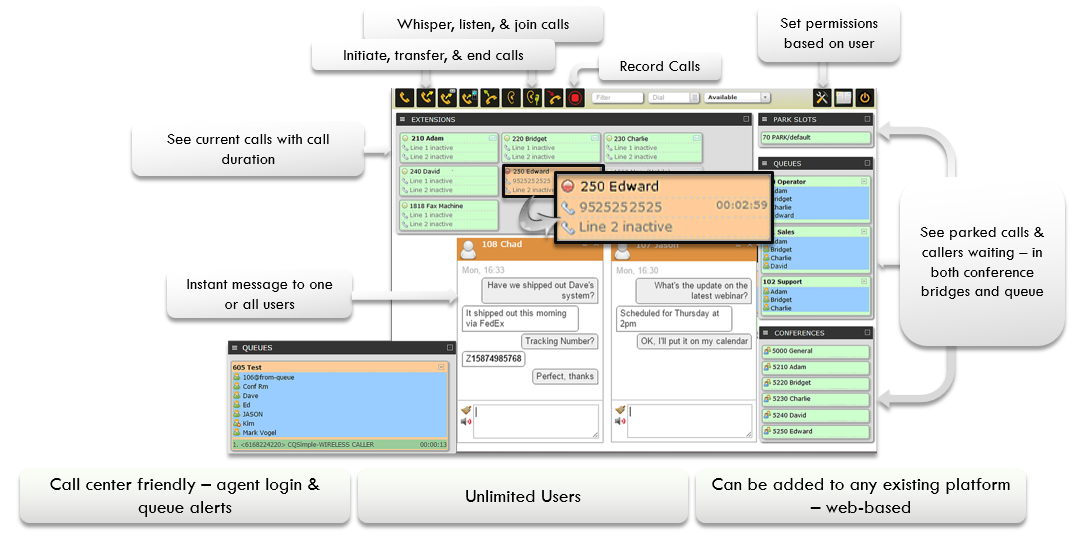 We are very excited about this dashboard! It will greatly improve your network's performance and reliability. It is a proactive, not reactive, program that will maintain optimal performance and reliability after installation. It is capable of handling 100 VoIP connections at a time and has a plethora of features that will increase efficiency.
Some of these VoIP features include:
Call parking lot
Caller-ID
Call flow control
Voicemail to email
Find-Me-Follow-Me
Call recording
Phone auto-provisioning
Softphone (mobile) support
Customize permissions for individual users
Automated dialing capabilities
Many more available features
There is a multitude of advanced features that can give your business the extra power you need to run efficiently. With Nimbus Dialer, you can automate outbound calling by starting a campaign and assigning calls to deliver messages. With Conference Pro, you can manage your conference calls and easily create a room's IVR. With FAX Pro, an outbound fax can be sent directly from your Nimbus system. Eliminate the need for an additional system with Paging Pro. In addition to paging individuals and groups, this allows you to hook outbound routes to a page group quickly and efficiently.
There is also a premium Web Call Back feature. If you want your website to drive call traffic to your network, this module allows you to easily add an HTML call me link to your website. Visitors simply put their phone number into be connected with you, or a specific destination. Your potential customers will appreciate the ease and responsiveness. There are many more features not listed here, including customized reports, and we would love to help you see which ones will work for you.
Phone and Computer Repair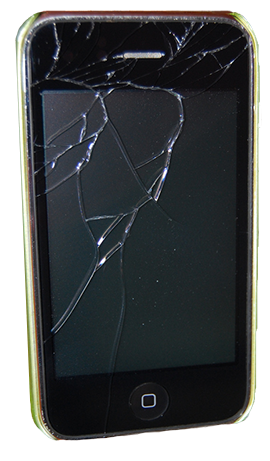 Screen Repair
Business owners are increasingly connected to their mobile phones. Nobody is perfect and accidents happen, so what if you've cracked your screen? We are able to repair most cellular phones. We offer same-day screen repairs to our business clients. You can be back up and running your business quickly.
Read more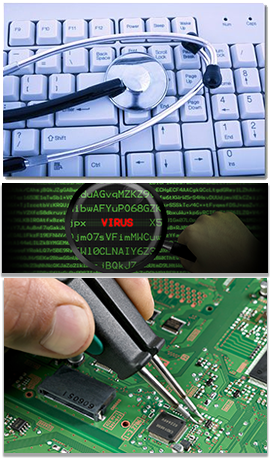 Computer Repair
We diagnose and repair computers, tablets, and most other devices. We can resolve software and viral problems on desktops and laptops. We are also equipped to handle most hardware issues. We can also increase your computers speed and efficiency. We can issue service tickets for over-the-phone technical support. Our repairs and support are fast and friendly.
Read more
Cabling Solutions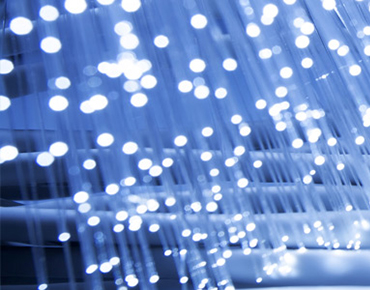 Surveillance cables, video conferencing, patient cat scans or increased bandwidth we install & provide all types of fiber optic services.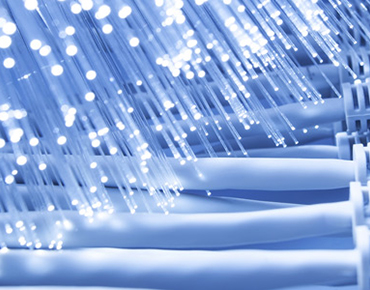 We install quality conduit and cable. We also repair issues from substandard installations. All for a reasonable price.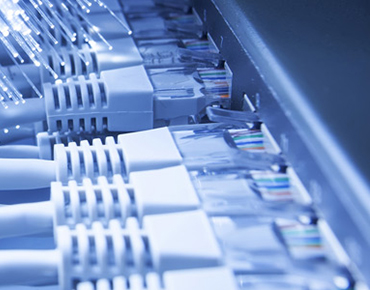 If you are interested in repairing your existing system or installing a new system, Rottweiler can help.